Original: Orange Spinning Hamster Wheel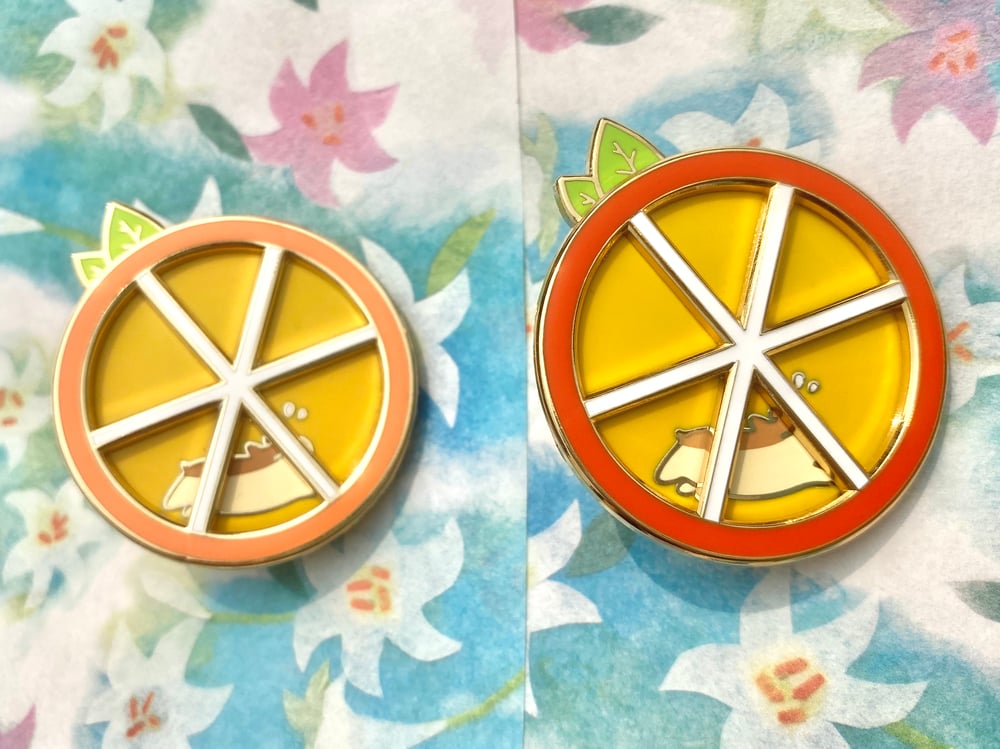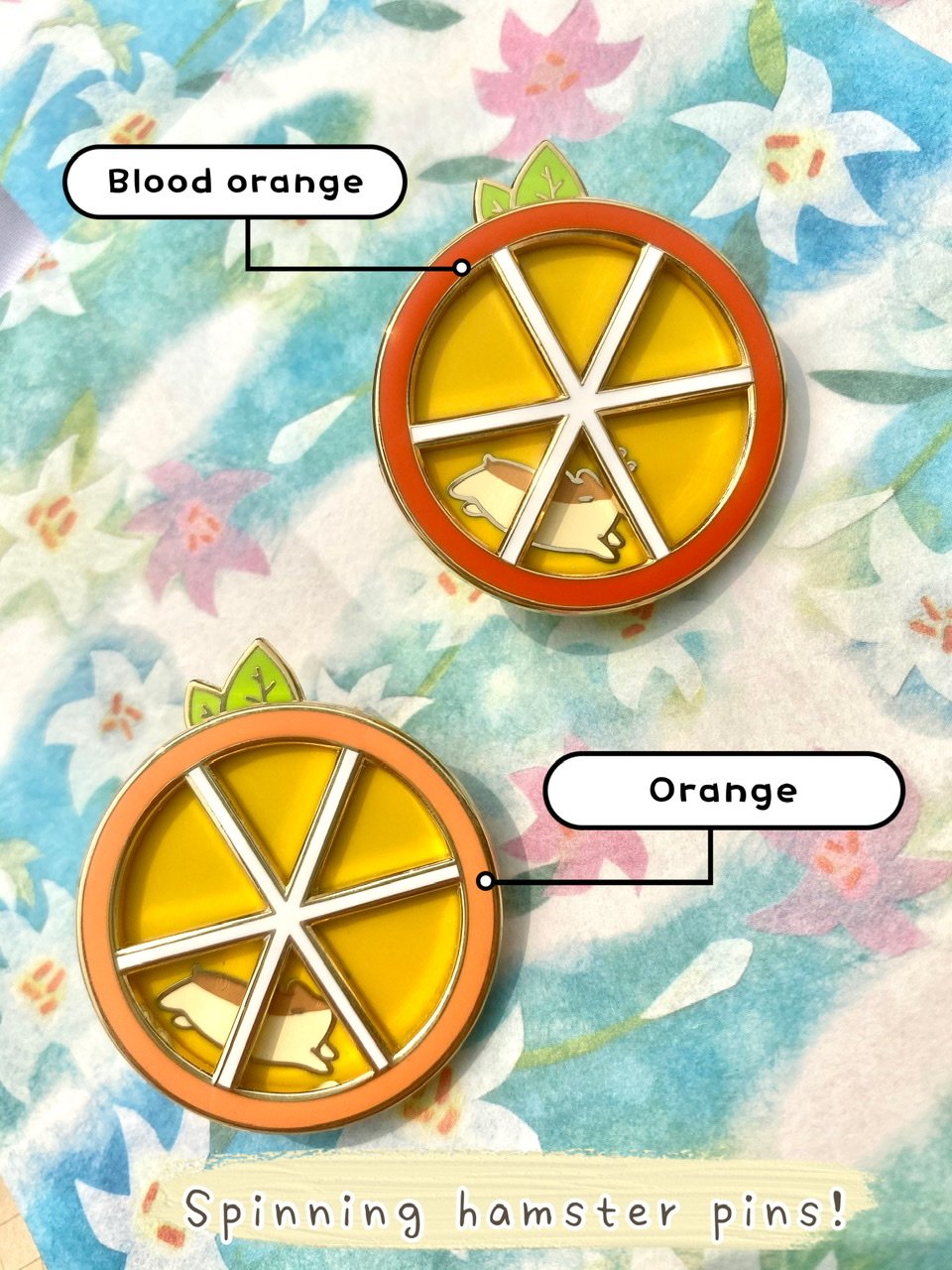 Spin spin spin!!! (See hammie run here: https://www.instagram.com/p/CFLZzWsgqt_/?utm_source=ig_web_copy_link)
This has been an idea that was running in my head forever- LITERALLY! Here are some determined hamsters, running in an aesthetic slice of an orange 🐹⭐️.
SPECS:
🍊 Apprx 1.5 in tall, both are the same size!
🍊 Two Hard Enamel plates with spot printing
🍊 Attached together via the underside of the top enamel plate!
🍊 Two pin backs for double the security!
🍊Available in Orange and Blood Orange flavoring.