Original: Washi Tapes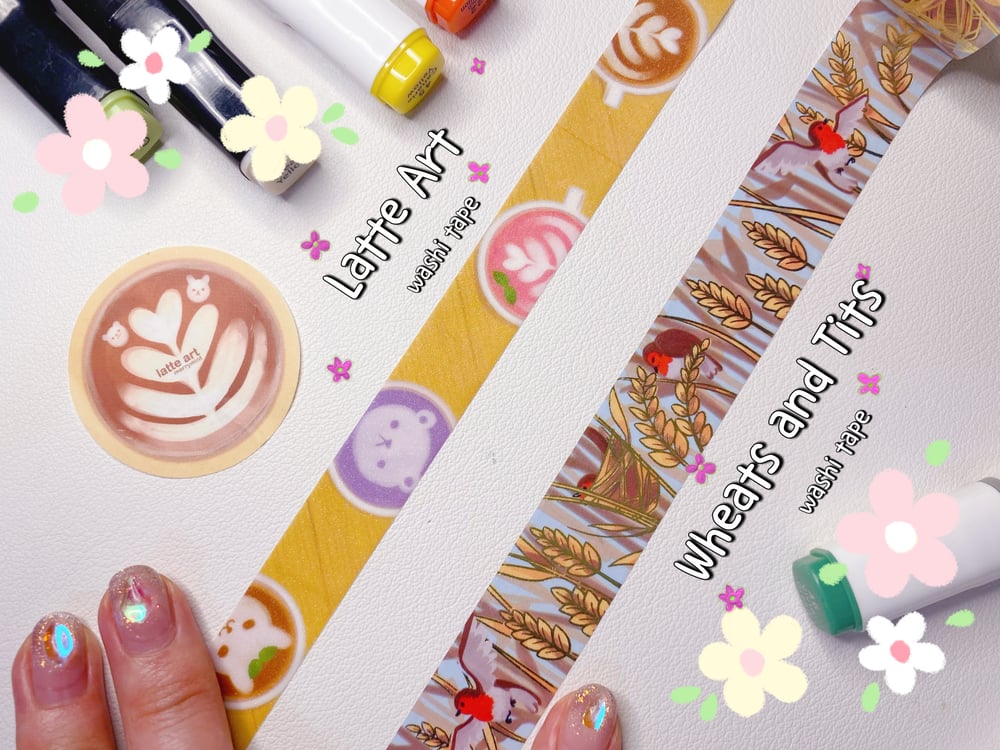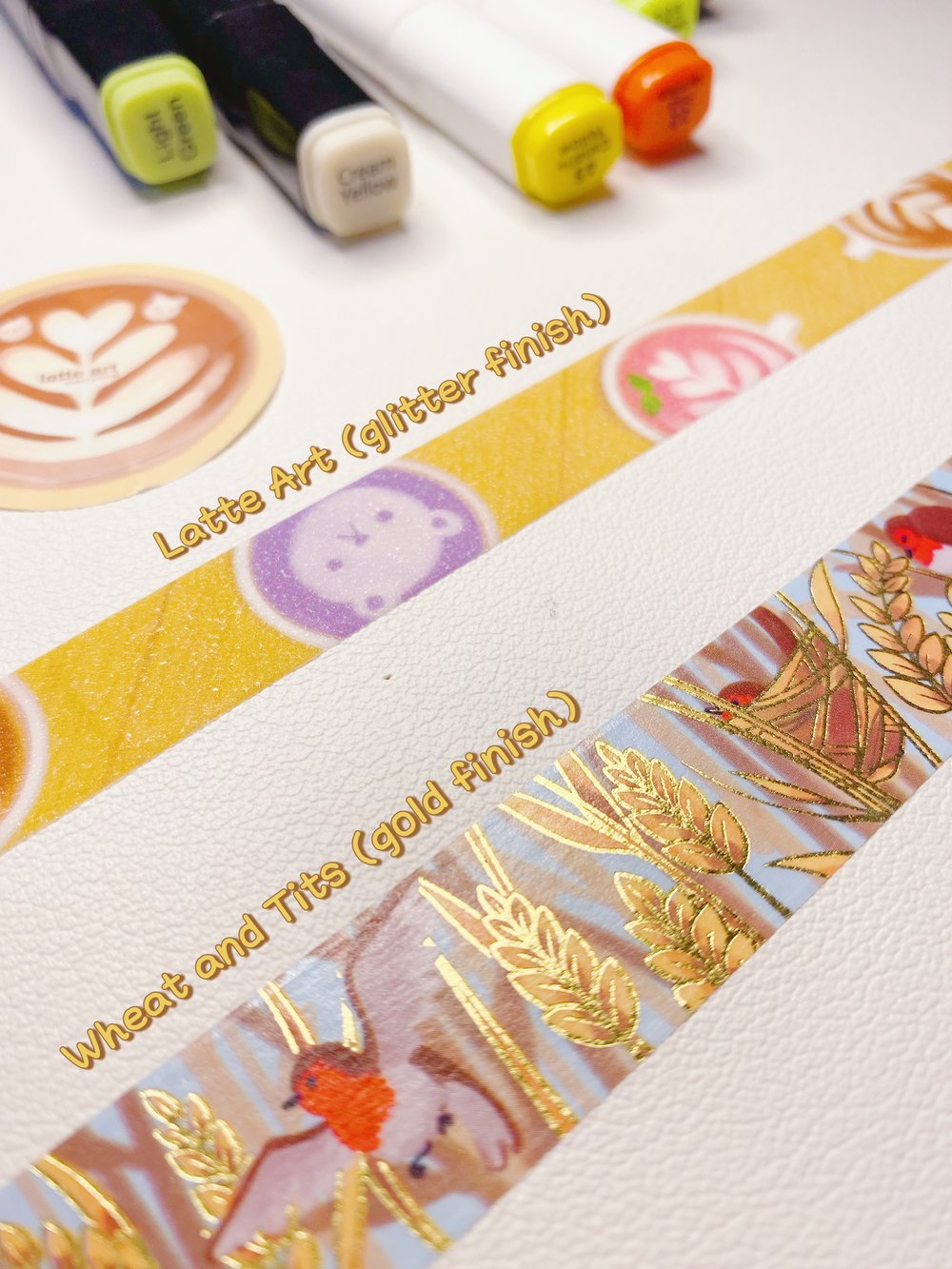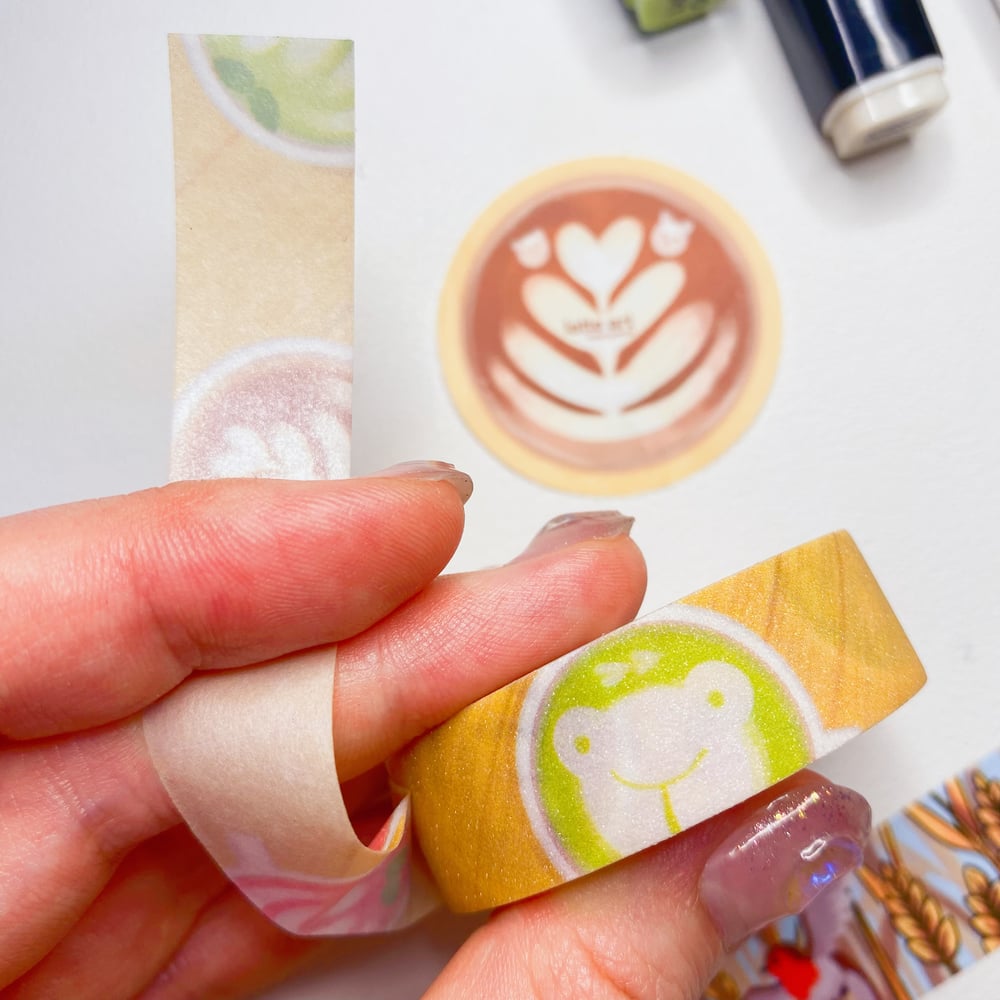 NAME: Wheat and Tits Washi Tape
This tape has the lifecycle of a tit (BIRD!!) amongst golden wheat!
⭐️Specs:
- Approx 2 cm thick
- Gold foil, lots of gold foil!
___
NAME: Latte Art Glitter Washi Tape
Calling all washi tape and latte art enthusiasts!! This glittering washi was made to celebrate these two loves!!
☕️Specs!☕️
- 1.5 cm width
- Glittering washi (looks like a soft sand texture)
- 4cm illustrated logo sticker
Latte Art Glitter Washi

Wheats and Tits Gold Foil Washi