IDV: Pairing Charm Standees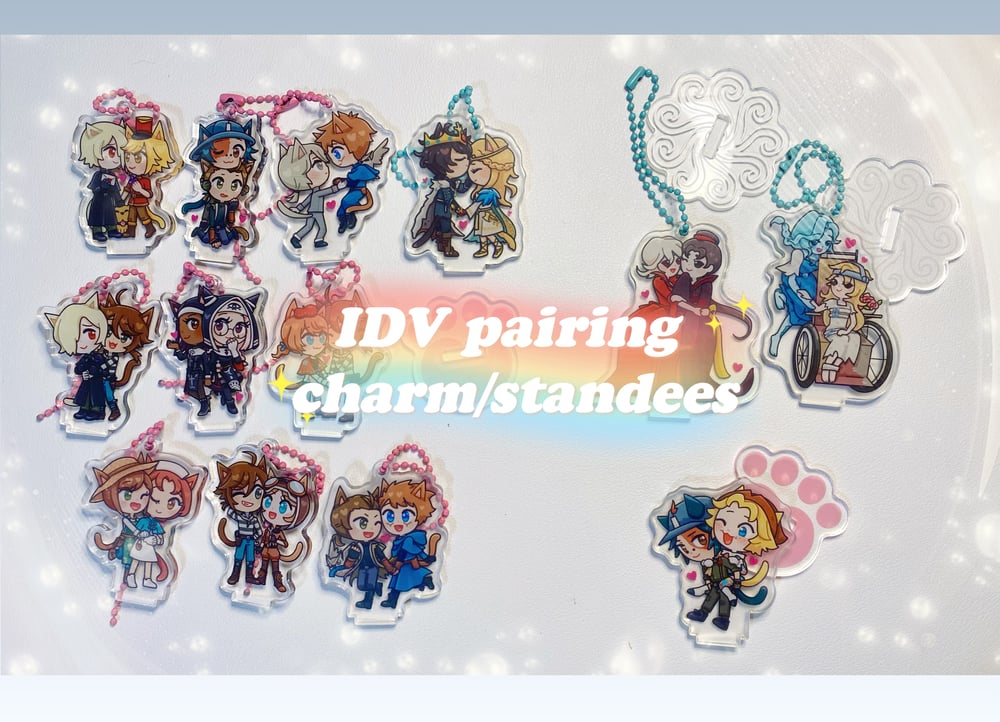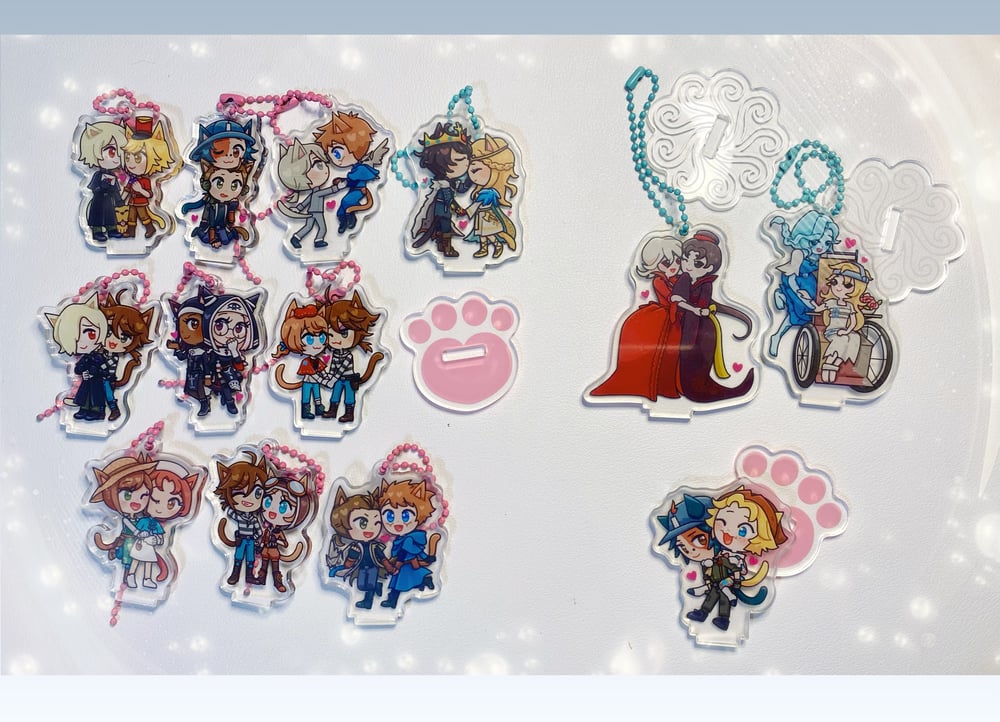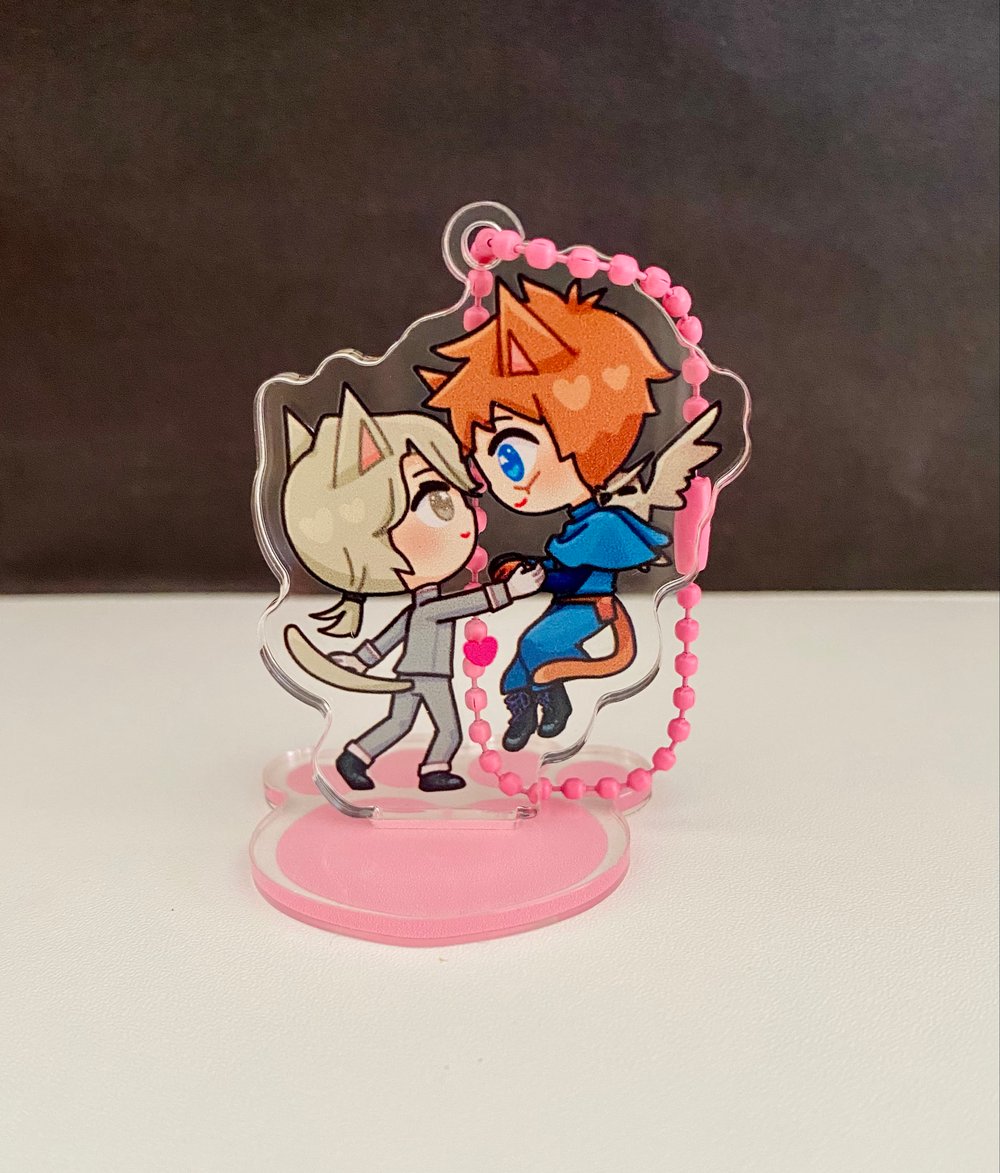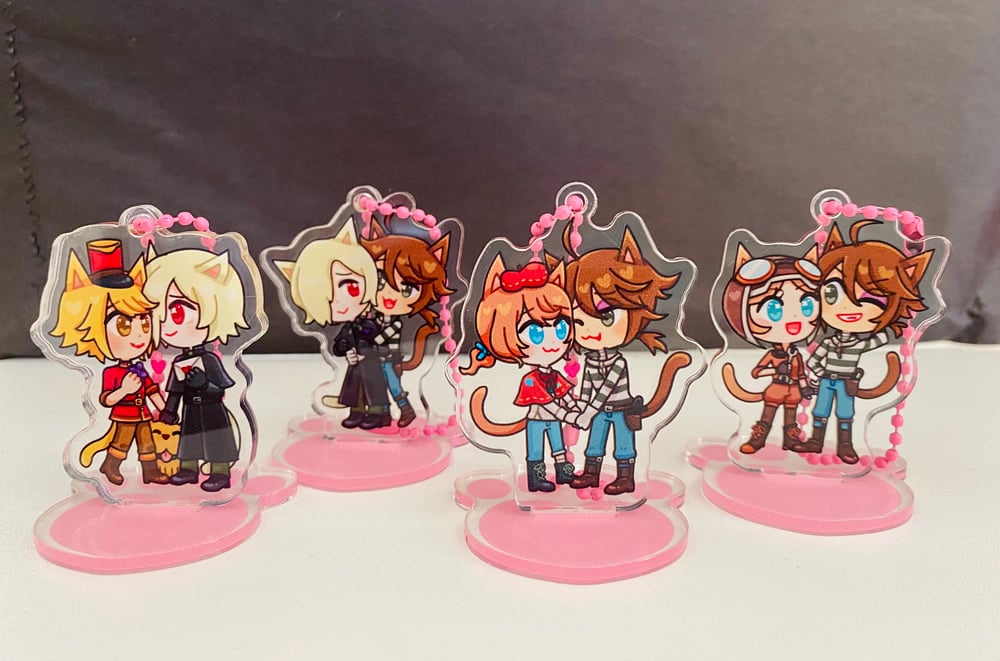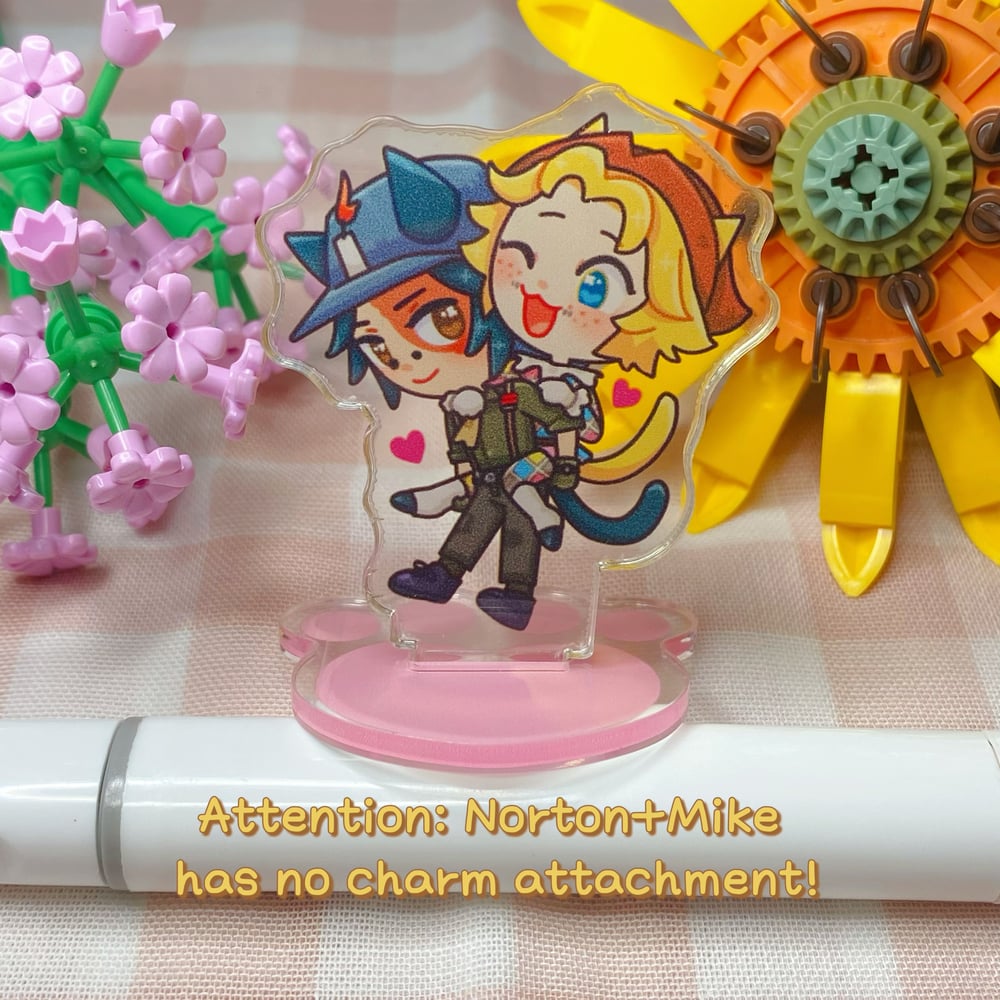 This was made purely with indulgence and determination!! Here are some of my favorite pairings in Identity V, both platonic and romantic!
I was going to make more, but I had to exercise a bit of self-restraint with the first pairings of this series!
Each set comes with a lovely pink blue ball and chain attachment accessory and a pink paw base!
⭐️ROSTER:⭐️
- Andrew + Luca (Gravekeeper+Prisoner)
- Andrew + Victor (Gravekeeper+Postman)
- Edgar + Luca (Painter+Prisoner)
- Eli + Aesop (Seer+Embalmer)
- Eli + Naib (Seer+Mercenary)
- Emma + Emily (Gardener+Doctor)
- Fiona + Patricia (Priestess+Enchantress)
- Norton + Naib (Prospector+Mercenary)
- Tracy + Luca (Mechanic+Prisoner)
- Ada + Emil (Psychologist + Patient)
- Norton + Mike (Prospector + Acrobat) *no keychain attachment!*
- Galatea + Grace (Sculptor + Naiad)
- Mary + Michiko (Bloody Queen + Geisha)
⭐️SPECS:
💕Approx 2-2.5 inches tall
💕Each listing comes with 1 free single-sided pink paw print base!
💕 Blush pink/Robin blue ball and chain attachment accessory
💕Double-sided acrylic charm part
Andrew + Luca

Andrew + Victor

Edgar + Luca

Eli + Aesop

Eli + Naib

Emma + Emily

Fiona + Patricia

Norton + Naib

Tracy + Luca

Ada + Emil

Norton + Mike

Galathea + Grace

Mary + Michiko